Spartan Ten Thousand - results online
A great day for our first ever race. Hope you enjoyed it as much as we did. Thank you for coming and helping us to make it a success!
Race results are here:
---> FINAL RACE DAY DETAILS ARE NOW AVAILABLE HERE <---
Bank holiday Monday 4th May 2015. 12:30 start.
ONE THOUSAND MEN, WOMEN AND CHILDREN OF MANLEY PARISH HAVE SENT A SINGLE CALL FOR AN ARMY OF ONE HUNDRED RUNNERS TO BE ASSEMBLED. WE URGE THE TOUGHEST TEN RUNNING CLUBS AND BRAVEST LONE WOLVES TO STAND SIDE BY SIDE WITH SPARTA. TOGETHER WE WILL INFLICT A DEADLY BLOW UPON ALL OF PERSIA. OVER ONE MILLION FOOTSTEPS WILL POUND THE TROUBLED EARTH OF OUR SACRED DELAMERE FOREST. ONE CERTAINTY: THERE IS NO CERTAINTY. YOUR DESTINY AWAITS YOU AT MANLEY SPRING FAIR.
JOIN US. FOR SPARTA.
The race is now full!
---> FINAL RACE DAY DETAILS ARE NOW AVAILABLE HERE <---
Please come along and show support to the Manley community and our growing trail running club!
Just £5 (UKA members) /£7 unaffiliated

All runners recieve free entry to Manley Spring Fair (kids are free, non-running adults pay £3), w

ater and snack bar.

This will be a challenging, approximately 10k trail race.

Beware! It will be a challenging trail race on uneven surfaces and minimal r**d. We're not called Spartans for nothing.

Starting and finishing on closed r**ds outside Manley village Hall

Prizes awarded for 1st, 2nd and 3rd in M and F category. 1st in M & F for local resident - living within Manley and adjoining parishes and not being a Club runner.

Race clock.

Results will be publicised on the website.

St Johns Ambulance will be in attendance

Minimum age 18.
Full details of when and where to arrive will be publicised on this page a few weeks before the event.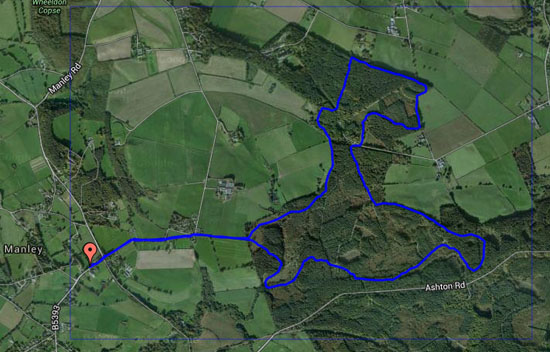 Please see full terms and conditions on the
entry form